Bette
One-of-a-kind statement fixtures for your bathroom
A premium offering of designer basins, baths, and shower trays from Bette
Established as a German family-run company in 1952, Bette have a longstanding reputation for producing superior architecturally designed bathroom fixtures. With a passion for natural elements and an integral focus on sustainability, Bette products are crafted from the Next Generation Material: Diamond Glazed Titanium-Steel.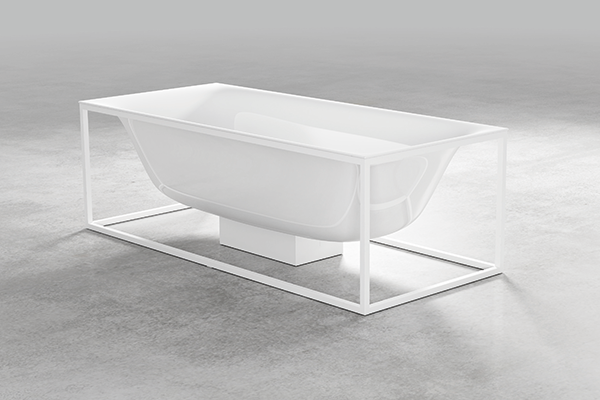 Bette manufactures all products at the company headquarters in Delbrück, Westphalia. The high-tech production process utilised allows Bette to deliver up to about 35 million different combinations of model, dimensions and colours ex works in a very short time.
Bette is known for sophisticated design and craftsmanship which is made possible through their signature thermoforming process. Thermoforming allows Bette to create flowing shapes with extraordinary precision, and facilitates the smooth curves and clean lines that are seen on Bette basins, baths and shower trays. Bette believe that every bathroom should be elevated through timeless design, and offer a vast range of shapes for their products to suit all styles and spaces.
Bette products grant the broadest range of design freedom in the bathroom. Every Bette bathroom element can be individually configured by adding features or adjusting the dimensions through installation accessories.
Bette believe in quality that lasts which is why all products have a 30 year warranty. View our products below to find out how you can transform your bathroom with Bette. 
arthaus is proud to stock a wide range of Bette products including: